Sabadell International Business
Export to Perú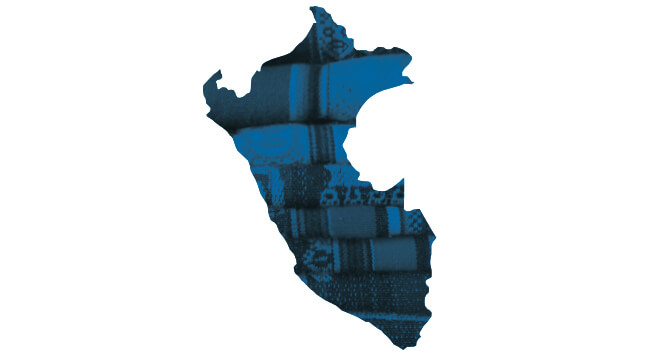 Opportunities for Spanish companies in Perú.
Strong points
Firm commercial bonds with Spain, the eighth biggest commercial customer of Peru, as its gateway to Europe.
High and sustainable economic growth.
Structural reforms in the business field promoted by the government.
Plentiful natural resources.
Flexible legal framework in the field of foreign investment.
Investments
Building sector. 88,000 million USD in infrastructure projects until 2021, mainly in energy, transport, telecommunications and water infrastructure
Other potential sectors: iron and steel products, building equipment, farming-food machinery (especially for irrigation), packaging, electronics and I.T. and textile machinery.
There is a wide range in significant import markets for Peru such as medical products, chemicals and services for the mining industry.
Prospects
Concession of Pan-American Games 2019 and building of "planned cities" promoted by the Peruvian State over the coming years.
De-dollarisation process led by the BCRP.
Spanish involvement is still fairly low in the chemical and service sector connected with mining, which have large volumes of imports to this country.
Weaknesses
Vulnerable to fluctuations in the prices of minerals and metals (main exports).
Fragile business atmosphere with an extensive informal sector
Current deficit in infrastructures.
Banco Sabadell in Perú
Experience
The representative office in Lima, opened in 2015, offers you a team which will help you with professionalism and dedication, giving you individual and personal assistance.
Our office combines in-depth knowledge of the specific features of the Peruvian market, as well as of the local financial sector, Spanish bodies working in Peru and public institutions.
Services
Guidance and introduction of the Spanish company on the local market
Advice on a large number of financial products, bilateral credits, syndicated credits, club deals or project financing
Regular contact with Spanish and local companies in a large number of sectors and with public and private agents in the country
Follow-up of operations
Destination Peru symposium: a land of opportunities.
Business structure in Perú
Incorporating a foreign company
A foreign company can be incorporated in Peru in the following forms:
Representative office:
only for managing the interests of the company or its subsidiaries. It cannot do business or perform transactions which entail any income
Branch:
for a foreign company to be able to do business on an ongoing basis in Peru it will have to set up a branch with a registered office in this country.
Incorporating a company in Perú
Individual limited liability company (EIRL):
incorporated by a private law legal entity with its own assets independent from those of its owner, which is always a natural person. The E.I.R.L. is allowed to carry out civil and commercial operations.
Commercial limited liability company (SRL):
from two to twenty shareholders, not personally liable for the company's obligations
Public limited company (SA):
the partners are not jointly and severally liable for corporate debts. The share capital is represented by registered shares which are the contributions made by its shareholders. There have to be at least two shareholders (natural or legal persons, resident or non-resident.
There are two different forms:
Open public limited company (SAA): unlimited maximum no. of shareholders
Closed public limited (SAC): at most 20 shareholders
The government continues to promote reforms favouring business creation, and setting up a company is easier now (no minimum capital is required) and also faster (26 days)
Payment methods in Perú
Collection
Exports to Peru
Documentary credit (LC): 
gives the export great security of being paid, subject to international regulations.
Export remittance
Guarantees:
issued by Peruvian banks and counter- guaranteed by BS.
Simple transfer / payment order
Bank giro:
this must be made out to a natural person or a company.
Bank cheques: 
when the negotiating parties know and trust each other.
Payment
Imports from Peru
Documentary credit (LC):
a banking payment commitment, either at sight or term, conditional on proper submission of documents accrediting export
Export remittance:
the exporter gives the commercial documents to its bank, with instructions to deliver these to the purchaser against payment, acceptance of a draft or submission of a promissory note. This is governed by publication 522 of the International Chamber of Commerce (ICC) and local laws
Guarantees
Simple transfer / payment order: 
a payment made by the importer to the exporter through banks.
International negotiation protocol in Perú
The most commonly used form of greeting is shaking hands. Formal treatment must be applied.
In introductions the surname is used preceded by Mister or Miss, with professional qualifications commonly being used (engineer, professor, doctor) above all when dealing with public officials.
Great value is given to personal relations in negotiations.
Negotiations tend to take place at a slow pace.
Bargaining is very common practice, so it is advisable to leave an appropriate margin for negotiating.
The subjects of politics, terrorism or the country's colonial past should be avoided In conversations unless it is the Peruvian speaker who brings up this matter.