Sabadell International Business
Export to Portugal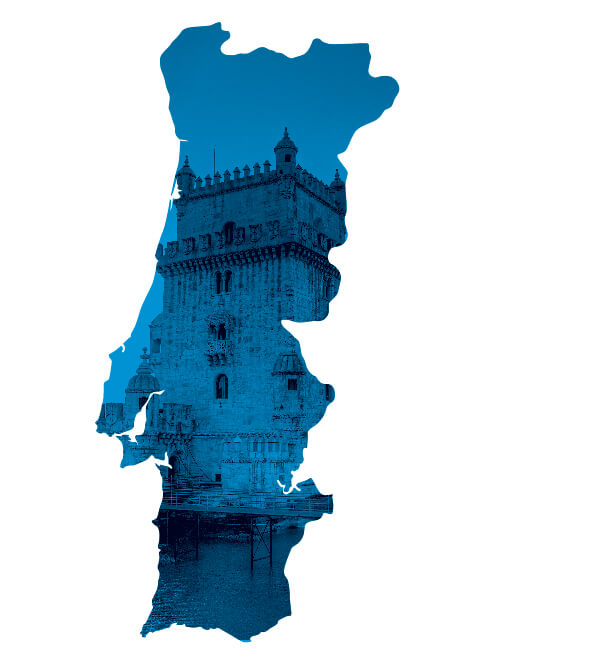 Opportunities for Spanish companies in Portugal
Strong points
Improvement in competitiveness thanks to in-depth structural reforms (banking sector, pensions, employment market).
Big companies with an international presence.
Good performance in some industrial and innovative sectors.
Growth of the economy.
Reduction of unemployment.
Improvement of country rating – BBB.
Modern, high quality infrastructures.
Tourist destination.
Starting to gain sectorial and geographical diversification of exports.
Research and innovation capacities.
Lower employment costs and reforms implemented improving the country's competitiveness.
Foreign investment.
Weaknesses
High public and private debt, in spite of the efforts for tax consolidation.
Weak banking system hindering the financing of the economy.
Slowly-working legal system.
Limited size of its manufacturing industry, specialisation in low and medium added value areas (fuels, foodstuff products, chemicals, vehicles, clothing and metals).
Investments
Tourism with government plan known as "Tourist Strategy".
Real estate.
Technology or industry sector with high technology.
Prospects
"Portugal 2020" Plan which covers sectorial incentives for investment.
Upward review of growth forecasts.
Potential increase of productivity.
Tax advantages for foreign investment.
Banco Sabadell in Portugal
Experience
Banco Sabadell has been working in Portugal since 1994. It opened its first operating office in Lisbon and later on, in 1997, it opened another in Oporto. From 2000 until March 2017, a strategic and commercial agreement was arranged with a Portuguese correspondent bank.
Since April 2018, Banco Sabadell has again had its own offices in Lisbon, in the centre of the capital, to provide a service for the Portuguese and Spanish companies with a presence and/or commercial interests in the company, by means of a wide range of banking products and services.
Services
Opening current accounts, deposits, online banking, domestic and international transfers.
Financing investment and working capital through different financial products.
Foreign trade operations (letters of credit, guarantees, remittances, etc.).
Payment media and cash.
Structured financing (financing acquisitions, financing infrastructures, financing renewable energy projects, issuances of commercial paper, etc.).
Business structure in Portugal
Incorporating a foreign company
Representation in Portugal
Foreign companies can incorporate an investee company in which they are partners or shareholders, depending on the type of company chosen. This company will be a company under Portuguese law and separate from the foreign company incorporating it, and will have its own legal personality.
They can also incorporate a branch in Portugal or other local forms of representation.
Authorisation for residence for investment business (ARI)
New legislation opens up possibilities for foreign investors to apply for a residence permit for investment business for those regularly entering national territory by performing capital transfers, job creation or real estate acquisition (Visa Gold).
Incorporating a Portuguese entity
The commonest corporate structures in Portugal are the "sociedad por cuotas" (Ltd.) and public limited firms.
Sociedad por cuotas
"Sociedades por cuotas" or limited companies, are the commonest form found. There can be limited companies with a single partner ("sociedad unipersonal por cuotas") or with two or more, the partners being able to be companies. Each quota has a minimum value of 1 euro.
Public limited company
A public limited company which is not a single-person firm has to have at least 5 partners and 50,000 euros share capital.
Individual limited liability establishment (ERI)
There is also the concept of the individual limited liability establishment.
In this type of structure the entrepreneur answers for debts only with the equity involved in the performance of the business activity.
In the event of the entrepreneur's insolvency for reasons connected with the business done at this firm he or she could nevertheless be liable with all their assets.
Payment methods in Portugal
Collection
Exports from Portugal
Simple transfer: common means.
Documentary credit.
Direct debits.
Payment
Imports from Portugal
Transfer: in euros.
Documentary remittance.
Documentary credit.
International negotiation protocol in Portugal
In this country it is common practice to shake hands with everyone at a meeting.
After greetings, it is considered polite to spend some time in informal conversation before going on with the business agenda.
Initial meetings are generally held on a rather informal basis.
Establishing a personal relationship with commercial partners is considered vital.
Classical, elegant and conservative dress code.
Contact
Lisboa
Edificio Liberdade 225
Av. da Liberdade, 225 5º D
(Entrada pela rua Rosa Araújo)
1250-097 – Lisboa
Tel. (+351) 213500990
Contact