Sabadell International Business
Export to Colombia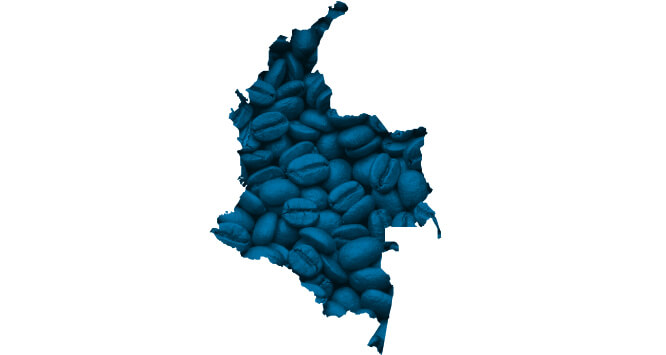 Opportunities for Spanish companies
Strong points
An emerging economy with great growth potential in the region.
Young population (55% <30 years).
Controlled growth of inflation.
Rich in natural resources (oil, coal, mining in general, agriculture, etc.).
Very aggressive plan for investment in road infrastructure in the next few years.
Weaknesses
Large informal economy.
Lack of suitable road, rail and port structure.
Corrupction.
Uncertainty about tax reform and its impact on investments.
Investments
The country is carrying out a large-scale infrastructure plan to improve its efficiency
There are special economic zones (free zones) and customs warehouses.
Investment opportunities for the farming and fishing and farming/industrial sectors as well as energy deployment.
Third biggest economy in Latin America and one of the
countries with greatest economic stability in the region
esetcatobrislidwaithd peoctoenótiaml:ica en la
hydrocarbons and mining. región.
Prospects
The economy is slowing down.
Growth prospects reviewed downwards.
Improvement in business climate associated with prospects for the Pacific Alliance
BS in Colombia
Experience
The Bogotá representative office (opened in 2015) provides you with a team to help you with professionalism and dedication, giving you individual and personal assistance.
Our office combines in-depth knowledge of the specific features of the Colombian market, as well as of the local financial sector, Spanish bodies present in the Colombian Republic and public institutions
Services
Guidance and introduction of Spanish companies onto the local market.
Advice on a wide range of financial products: bilateral credits, syndicated credits, club deals, project financing.
Regular contacts with Spanish and local companies in different sectors as well as with public and private agents in the country.
Monitoring transactions.
Destination Colombia: a land of opportunities.
Business structure in Colombia
Incorporating a foreign company
Representative office:
Can only handle the interests of the company or its subsidiaries. Not allowed to do business or carry out transactions entailing income.
Branch
In order for a foreign company to be able to do business locally it must set up a branch with a registered office in the country.
Setting up a company in Colombia
Simplified company by shares
This is incorporated by means of a private document at the Chamber of Commerce or by a notarised public deed with one or more shareholders liable for the amount of capital that they have contributed to the company.
Limited company
From two to twenty-five shareholders, liable for their own contributions.
Public limited company (corporation)
At least five shareholders liable for sums up to the amount of their own contributions.
General partnership
Two or more shareholders liable on a joint and several, unlimited and subsidiary basis for all company operations.
Closed limited partnership
One or more managing partners and one or more silent or capital partners. The managing partners are liable on a joint and several unlimited and direct basis for operations and the silent partners are only liable for their own contributions.
Limited joint stock partnership
One or more managing partners and at least five silent or capital partners. The managing partners are liable on a joint and several unlimited and direct basis for operations and the silent partners are only liable for their own contributions.
Payment methods in Colombia
Collection
Exports to Colombia
Most widely-used forms of payment for receiving currency from Colombia resulting from exports to the country:
Direct currency giro:
the main international banks receive these giros from clearing accounts (bank accounts in countries other than Colombia where the holder reports their movements to the Bank of the Republic every month).
Standby letters of credit (SBLC):
in the categories of notification and confirmation of payment, against submission of documents.
Financed giros:
in currencies, sent by local banks which in turn provide financing in USD for the Colombian company.
Guarantees:
issued by local banks through international banks to guarantee payment of goods or services.
Payment
Imports from Colombia
Most widely-used means of payment for sending currency to Colombia resulting from imports from the country:
Standby letter of credit (SBLC):
issued to banks in Colombia to guarantee shipment of goods or services. The main banks are local and not international as in other South American countries.
Direct giro in currency: 
handled through correspondent banks. Colombia has very strict exchange regulations.
Guarantee:
issued by correspondent banks to secure payment of goods or services at first request.
International negotiation protocol in Colombia
Habit of swapping business cards.
Local businesspersons rate personal knowledge of contacts highly.
Before starting meetings there will always be a short chat.
Positions and hierarchy recognised and respected.
Colombians tend to say what they think you want them to say to avoid problems.
Interpersonal relations are extremely important. Invitations should not be turned down as far as possible.