Sabadell International Business
Export to China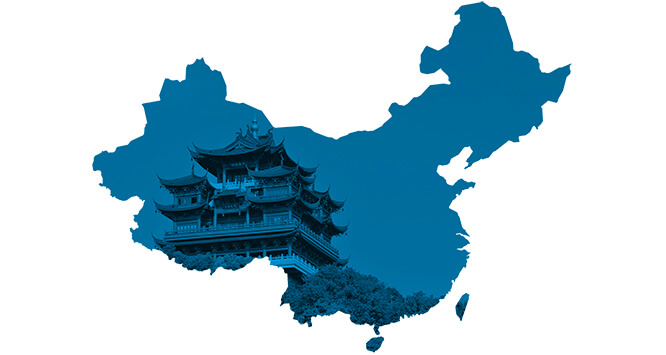 Opportunities for Spanish companies in China
Strong points
First recipient of direct foreign investment (DFI).
Expanding domestic market.
Growing middle class.
Developing country with need for infrastructures and a clean energy supply.
Sound financial system.
Weaknesses
Strict control over circulation of capital.
Non-convertibility of the CNY and strict regulation of financial operations.
A great deal of bureaucracy in administrations for processing permits and licences.
Developing judicial system.
Reforms pending in the legal and financial system.
Investments
Opportunities involved in consumption in infrastructures, renewable energies and tourism.
Advanced manufacturing and industry.
Prospects
Greater weight of private sector.
China is facing economic and social challenges to maintain the growth environment found up to now.
The process of opening up the financial sector and internationalisation of the RMB is gaining speed.
China promotes the initiative to create the Silk Route economic belt.
Banco Sabadell in China
Experience
Banco Sabadell was the first Spanish bank to arrive in the country: in 1991, it opened a representative office in Beijing and in 2005 the second representative office opened in Shanghai, the real core of China's business and financial activity.

Services
Advice and cooperation in establishing a Spanish company in China.
Individualised service via contacts made in the country.
Follow-up of import/export operations via relations with local banks.
Support for projects and tenders.
Business structure in China
Representation of companies
Representation and Agency
One of the most common ways of setting up a business in China is through a representative office (RO). One of its advantages, as compared with joint ventures (JV) or 100% foreign subsidiaries (WFOE), is that no initial capital is required and the tax treatment is simpler and lower. A RO is a vehicle intended for carrying out activities on account of the parent company, as it has no legal personality of its own.
Types of companies
In China one can incorporate a 100% foreign company (Wholly Owned Foreign Enterprise or WOFE) and mixed companies (or joint ventures), in this last case companies whose capital is owned by foreign investors or foreign and Chinese investors.
For incorporating both a WOFE and a joint venture, the minimum capital requirement has in general been cancelled.
Before incorporating the company, the Administration for Industry and Commerce should be consulted, as this informs on the procedures and requirements for each type of company (depending on the business that the company is going to do).
The Chinese authorities have significantly simplifiedtheprocess for foreign companies seeking to establish themselves in the country. There are also professional firms of consultants and lawyers specialising in establishing companies in China.
Payment methods in China
Collection
Exports to China
Documentary Credit:
Enables the seller to secure payment before shipping the goods. Option of financing the Chinese ordering party (importer).
Collection:
collection management of trade documents with buyer by the bank in China. Generally with sight payment or draft.
Advance payment collateral:
Performance bond, deposits and also for regular transactions or capital goods.
Forfaiting
Payment
Imports from China
Documentary Credit:
a bank's payment commitment conditional on submitting accrediting export documents.
Import remittance:
collection management of commercial documents with the buyer by the Spanish bank
Bank guarantees.
Simple transfer:
common means of payment and collection.
International negotiation protocol in China
It is important to bear in mind Chinese idiosyncrasy:
The Chinese are great negotiators
Negotiations are carried out through a network of relations and contacts between people who cooperate and exchange favours
The reputation, image, fame, public importance and prestige of a person in society are very important in Chinese culture.
To go more deeply into relations with the Chinese party, one good idea is to talk about business over meals or to prepare gifts for meetings.
Patience is the best ally. Never show your nerves at meetings with the Chinese party !
Using cards in English on one side and with Chinese characters on the other shows great respect for their culture.
Contact
Representative Office in Shanghai
Westgate Mall, room 1605 A
1038, Nanjing West Road
200041 - Shanghái
Tel. (+86) 21 62718347
Representative Office in Beijing
Sky Plaza Building
Unit 805, 8/Floor
46, Dongzhimen Wai Street
Dongcheng District 100027 - Pekín
Tel. (+86) 10 84608366/77/88
Contact