Sabadell Go Export
Search and selection of professionals
Define in conjunction with the client the search and selection needs
Definition and launch of a multi-channel capture strategy focused on actively searching for the best candidates.
By passing different filters: Telephone filter, functional experience matrix, personality test, personal interview and gathering of references.
Presentation of candidates via a web-enabled multimedia report
2% discount on the professional fees.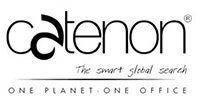 Catenon es la multinacional tecnológica cotizada de búsqueda y selección global de profesionales. Trabaja como una sola oficina a nivel mundial para buscar, evaluar y presentar candidatos de cualquier parte del mundo a nuestro cliente, de manera objetiva y a través del área web del cliente sobre una plataforma tecnológica propietaria.
Would you like to get this exclusive advantage?
We will call you to let you know how to get it:
Form sent successfully.
Thank you for trusting Banco Sabadell.
We are sure that together, we will go further.
Oops .... we had a problem. The form was not submitted correctly.
Please try again and if it still doesn't work, call us at 902 323 000 or, if you're abroad, at +34 93 5202 304.
Sorry for the inconvenience.