Sabadell Go Export
Search and selection of professionals
Define in conjunction with the client the search and selection needs
Definition and launch of a multi-channel capture strategy focused on actively searching for the best candidates.
By passing different filters: Telephone filter, functional experience matrix, personality test, personal interview and gathering of references.
Presentation of candidates via a web-enabled multimedia report
2% discount on the professional fees.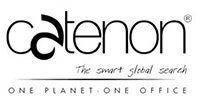 Catenon es la multinacional tecnológica cotizada de búsqueda y selección global de profesionales. Trabaja como una sola oficina a nivel mundial para buscar, evaluar y presentar candidatos de cualquier parte del mundo a nuestro cliente, de manera objetiva y a través del área web del cliente sobre una plataforma tecnológica propietaria.
More products of: Human resources
Estrategia de RRHH al nivel internacional
ALTIOS
Alinee su estrategia de RRHH con su estrategia internacional.
Exclusive advantage
Selección de personal
ALTIOS
Encuentre a tu empleado en el extranjero a través de nuestros servicios de RRHH.
Exclusive advantage
Would you like to get this exclusive advantage?
We will call you to let you know how to get it:
Form sent successfully.
Thank you for trusting Banco Sabadell.
We are sure that together, we will go further.
Oops .... we had a problem. The form was not submitted correctly.
Please try again and if it still doesn't work, call us at 902 323 000 or, if you're abroad, at +34 93 5202 304.
Sorry for the inconvenience.