Sabadell Go Export
LOGBOX: customer credit management outsourcing solution
This is a tailored solution to ensure collection and cover your customer portfolio. The Logbox service takes care of all matters relating to the collection of invoices, including client solvency studies, analysis of the change in financial risks, insurance management, receivables management, and cash flow optimisation.
WEBHELP PAYMENT SERVICES (WPS) acts to protect your interests. Together with its sales and financial policy, WPS also as a legal department that takes care of all the necessary formalities to protect your interests and maximise collection in all the countries under management.
WPS has subsidiaries that act locally across Europe and the United States
Companies that use this channel will benefit from a 5% discount.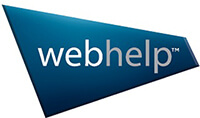 Webhelp Payment Services es un establecimiento de pago según la Ley 16/2009, de Servicios de Pago, localmente implantada en 9 países y ofrece sus servicios en más de 30 países de Europa y Norteamérica. WPS es además parte del grupo Webhelp, número 3 europeo en el campo del outsourcing.
More products of: Customer management
Gestión contable, fiscal y de nóminas de su filial
ALTIOS
Olvídese de la carga administrativa (contable, fiscal, laboral) de su filial extranjera, nosotros nos encargamos de ella.
Exclusive advantage
Creación de filial en el extranjero
ALTIOS
Confíenos la creación de su filial o de su despacho de representación en el extranjero y olvídese de los trámites administrativos.
Exclusive advantage
International debt recovery
CREDILEX GLOBAL RECOVERY SLP
Out-of-court and legal management of debt claims abroad.
Exclusive advantage
Would you like to get this exclusive advantage?
We will call you to let you know how to get it:
Form sent successfully.
Thank you for trusting Banco Sabadell.
We are sure that together, we will go further.
Oops .... we had a problem. The form was not submitted correctly.
Please try again and if it still doesn't work, call us at 902 323 000 or, if you're abroad, at +34 93 5202 304.
Sorry for the inconvenience.