Sabadell Go Export
Find a fair
Check the international fairs calendar arranged by sectors, countries and many other factors.
Para acceder al servicio, haga click here.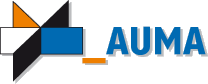 More products of: International fairs
Select a fair
AMEC
Learn to choose the most suitable fairs for internationalising your company with the support of specialised professionals.
Exclusive advantage
Preparing a fair
AMEC
A fair starts one year earlier and ends six months later. Make the most by preparing it with the right tools.
Exclusive advantage