Sabadell Go Export
Customs
Get access to the international trade magazine of the Fundación Aduanera.
Para acceder al servicio, haga click here.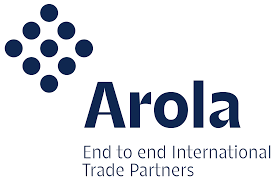 El servicio de Arola ofrece soluciones a la distribución internacional dando cobertura operativa tanto de transporte, logística, operativa aduanera y asesoramiento técnico. Los servicios se gestionan con proximidad, rigor y flexibilidad y orientándoles respeto a las mejores soluciones logísticas en cada caso.
More products of: Publications
AENOR Publications
AENOR
Search for books specialising in management.
Exclusive advantage
Banco Sabadell
Banco Sabadell
Download the free specialised foreign trade publications of Banco Sabadell.