Sabadell International Business
Export to United Kingdom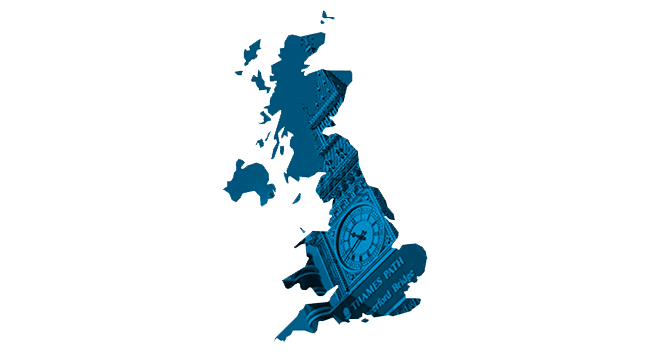 Opportunities for Spanish companies in the UK
Strong points
Wide-ranging network of infrastructures via air, land and sea, with good access to the European market.
European and international financial centre. 43% of the headquarters of new companies looking for international expansion are located in the UK.
The UK government is creating the most competitive tax regime for companies in the whole G20.
Geographical proximity: from 2 to 2.5 hours' flight from Madrid / Barcelona/Bilbao – London/ Birmingham/Manchester.
Political stability.
The UK is the sixth largest importer worldwide and the world's eleventh largest exporter.
Large supply of skilled labour.
Weaknesses
Due to the large number of companies established in the United Kingdom, there is a great deal of competition to get onto the market.
The fact that the UK does not belong to the Monetary Union of the EU forces foreign companies to work with pounds sterling, which may generate exchange rate costs.
Great influence of the financial sector in the GDP.
Investments
Civil engineering, modernisation and extension of infrastructures.
Transport and logistics services, engineering and consulting.
Manufacturing companies.
Renewable energies (eolic, solar photovoltaic).
Over 300 subsidiaries of Spanish companies exist in the United Kingdom.
Prospects
Stable country
Downward reviews of projections for economic growth
Banco Sabadell in the United Kingdom
Experience
The first Banco Sabadell representative office in the UK was set up in London in 1978, and became an operating branch in January 1986, nearly a decade later. Banco Sabadell in the UK has been providing financial support for Spanish companies with offices and/or commercial interests in the country, offering its knowledge and experience of the British market.
The office covers the entire country and places the service of its professional team of experts at the disposal of customers
Services
Opening of business accounts: the account holder can be a Spanish or British company or from other countries.
Current account and deposit in pounds sterling or multi-currency (euros, USD, etc.).
International transfers and reception of payments.
Foreign trade operations (documentary letters of credit, remittances, etc..).
Domestic/international guarantees /sureties.
Electronic banking over the bank's own website.
Treasury management.
Project and structured finance.
Business structure in United Kingdom
Incorporating a foreign company
Branch
Can only work in the field covered by the corporate purpose of its parent company.
Representative Office or Agency
Its work is restricted only to advertising and promoting its parent company. It can perform market prospecting and seek business opportunities. Cannot obtain income.
Incorporating a company in the United Kingdom
Standard UK company
Limited Company (Ltd.): the most common legal form. This is a limited liability company that requires shares to be subscribed. The company must have a registered address in the United Kingdom and at least one director.
Public Limited Company (PLC): works like a Spanish sociedad anónima (S.A.), and requires a minimum company capital of 50,000 GBP. It is very similar to a sociedad de responsabilidad limitada.
Specialist UK company
Limited Liability Partnership (LLP):
(LLP). Non Profit-making Company.
Ready-Made Company:
Right to Manage Company:
Offshore and international company
Offshore Company.
European Company.
Determining the best formula for implementation requires suitable fiscal and legal advice.
Payment methods in United Kingdom
Collection
Exports to the United Kingdom
In general, this works bypayment works on sight of invoice at 30/45 days end of month.
Simple transfer:common means of collection and payment
Documentary Credit:gives the seller a guarantee of collecting payment
Payment
Imports from the United Kingdom
Transfer: in GBP/euros or U.S. dollars.
Documentary Credit: bank payment commitment conditional on submitting the documents accrediting export.
International negotiation protocol in United Kingdom
Manners are formal and highly structured in the first instance.
Well-known British punctuality. It is important to respect the time arranged and even arrive a little early for meetings.
Both interviews and presentations should be well-organised and prepared.
Documents and offers should be drawn up and presented in English.
As the UK is a multicultural country, it is best to avoid talking about or discussing religion or politics.
Contact
United Kingdom
Banco de Sabadell S.A. (London branch)
Level 10
30 St. Mary Axe
London EC3A 8EP
Contact