Sabadell International Business
Export to South Korea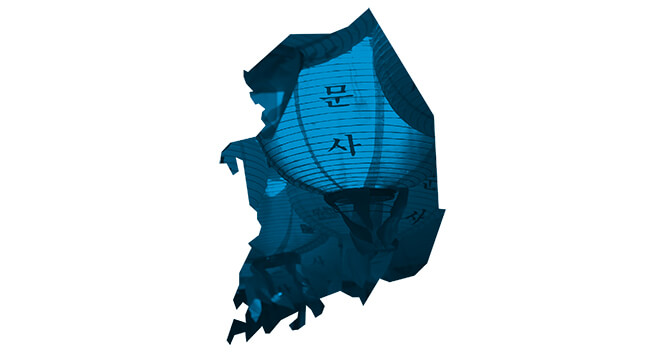 Opportunities for Spanish companies in South Korea
Strong points
Eighth country in the world for international reserves and fourth biggest economy in Asia.
One of the main issuers of direct investment in the world.
Quality beneficiary of direct foreign investment (IDE).
Korea is one of the main Asian investors in Spain
Very attractive domestic market for consumer goods
Stable, developed and reliable legal system.
Open, liberal and sound economic and financial system.
This is a country that promotes partnerships with foreign companies for exchanging R&D.
Weaknesses
In some areas, local companies have an advantage (civil engineering, infrastructures, etc.).
System of doing business strongly linked with their own idiosyncrasy
27 sectors are forbidden for foreign investment
Investments
Opportunities:
Consumer goods.
Building materials
Car components
Chemical/pharmaceutical sector
Tourism, leisure.
Renewable energies.
Prospects
The South Korean GDP is to grow at rates over 3% in the next few years and the country will become world leader in certain consumer electronics articles.
Possible risk of a real estate bubble as a threat to the growth and stability of its financial sector.
Relations between South Korea and North Korea are expected to continue to be tense.
Banco Sabadell in South Korea
Experience
Since the year 2005, Banco Sabadell has been covering South Korea from its regional office for the north of Asia in Shanghai.
Banco Sabadell has been covering South Korea from its regional branch for Northern Asia in Shanghai, established in 2005. It has correspondence relations with all Korean banks, with which it also has excellent relations, being recognised as a reference bank as regards management of the international business connected with. South Korea. Banco Sabadell has financing lines for medium and long-term projects granted to Korean banks, and Korean banks have similarly granted extensive financing lines to Banco Sabadell.
Services
Advice on establishing Spanish companies in Korea, providing a specialised and individualised service.
Monitoring of foreign trade operations with South Korea: imports and exports through the relationship developed with the local banking system.
Support for projects and tenders by issuing references and guarantees to local banks.
Business structure in South Korea
Incorporating a foreign business
Representative Office / Liaison Office
Its activity is conducted on behalf of the parent company. It is attributed marketing functions. These offices do not have capacity to contract commercially. The establishment process is simple. The RO is regulated by the Foreign Exchange Transaction Act (FETA).
Branch
Consideration of the permanent establishment depending on the parent company, which takes on all the obligations undertaken by the branch. There is no minimum capital requirement. The establishment procedure is simpler than that of a subsidiary. Same labour and tax obligations.
Private Business
Minimum capital of 100,000 USD.
Simple procedure.
All the decisions and obligations pertain to the owner of the business.
Ideal for establishing a business on a smaller scale than a subsidiary.
Public Limited Company
Minimum capital of 100,000 USD.
At least two partners, with no limitation by nationality.
A number of sectors are restricted for foreign investment.
Incorporating a business in South Korea
Any foreign company that wishes to set up in South Korea will be governed by the 2001 legislation, which speeded up procedures and provided an incentive for investment in the country. This system is almost identical to the one used for South Korean companies
It can be incorporated in two weeks and the administrative costs are around 1500 euros.
Payment methods in South Korea
Collection
Exports to South Korea
Documentary Credit: gives the seller a guarantee of collection prior to shipping the merchandise. Option of financing for the Korean payer (importer). It is advisable to work with LCs in transactions being made for the first time in South Korea.
Collections: collection management of commercial documents with the buyer by a bank in South Korea. Generally, with sight bill of exchange or payment.
Guarantees for advance payment: performance bond, deposits and also for regular transactions or for capital goods.
Forfaiting: non-recourse promissory note discount or export L/C.
Payment
Imports from South Korea
Documentary Credit: bank promise to pay on condition that documents accrediting the export are submitted.
Documentary remittance: management of payment collection for commercial documents with the buyer by the Spanish bank.
Guarantees.
Simple transfer: common payment and collection method.
International negotiation protocol in South Korea
South Korean culture and customs are of a distinctly Confucian nature, so it is important to take into account hierarchical relationships within the company.
Punctuality, dress, speaking slowly and in a normal tone are the rules of etiquette most appreciated by South Korean business directors and managers.
The degree of commitment is highly valued: regular visits, following up relations, etc.
It is important to differentiate between the culture of SMEs and that of the big multinational firm.
Negotiations take their time. Perseverance!
Contact
Representative Office in Shanghai
Westgate Mall, room 1605 A
1038, Nanjing West Road
200041 - Shanghái
Tel. (+86) 21 62718347
Contact